Leddra Chapman is an extraordinary singer songwriter. She has received major airplay, sang in front of huge appreciative crowds and also collaborated with rising star rapper Olly B on his track Enemy Lines.
Anna Leddra Chapman comes from Brentwood in Essex and was born 1990. She showed an interest in music from an early age and was playing the guitar by the age of twelve. She began writing her own material and began to make her first live performances as a teenager. She extended her talents to include playing the piano and began playing further afield and touring nationally.
Her debut album Telling tales was released in 2009 through the label ALC Records. It features the single Story which was championed by Terry Wogan who gave it prominent airplay on his BBC Radio 2 Breakfast Show. The album's other major single Summer Song would also be playlisted by the radio station.
OK Magazine gave the album 5/5 saying "Story and Saving You are gorgeously exhilarating, Edie and Wine Glass are sweetly pretty, while Fooling Myself and Wrap Me Up will break your heart".
During 2011 she was invited to play support for Tom Jones and performed three sold out nights to crowds of 35,000 in London Essex and Manchester.
Chapman has subsequently released the EPS A Trick Or Two in 2011 promoted with a live performance in front of 15,000 and The Crowds And Cocktails in 2013.
In 2014 she raised the money through a highly successful Kickstarter campaign to release her second album My Mother's Mind.
Leddra Chapman tickets are now on sale.
Make sure you get your tickets for her two highly anticipated performances at The Forge in London and The Cookie in Leicester.
Concert tickets are always limited so ensure you book early to avoid disappointment.
---
Buy Tickets With Confidence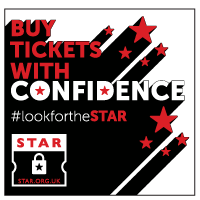 Gigantic are a primary ticket agent and full members of STAR (Secure Tickets from Authorised Retailers)
More info