Brooklyn band Lake Street Dive are the very best jazz folk rock band around. The band members include drummer Mike Calabrese, Bridget Kerney playing the upright bass, Rachel Price providing vocals and guitarist Mike "McDuck" Olson also playing trumpet.
Taking their name from a street from Mike Olson's hometown of Minneapolis in Minnesota which has a while row of terrible dive bars, the band truly started with a recorded submission written by Bridget Kerney to the John Lennon Songwriting Contest in 2005. Kerney took home the award for the Jazz Category, a prize that saw them win $5000 cash and the manufacturing of 1000 CDs enabling the band to get going with a running start.
Whilst touring heavily the band were signed and have now released a total of seven studio albums.
Their new album Side Pony takes its name from the fashionable hair style but also works as an apt metaphor for the character and philosophy of the band.
"
When we were settling on the album title, that one just stuck out to us as embodying the band's spirit. We've always been this somewhat uncategorizable, weird, outlying, genre-less band. That's the statement we wanted to make with this record: be yourself.
" -
Bridget Keaney
Released at the beginning of 2016, the record debuted at #1 on three of the Billboard Rock Charts and sold 16,000 in the first week alone. It was produced by Dave Cobb. The Nashville based producer has also worked with Sturgill Simpson, Chris Stapleton, Secret Sisters.
Lake Street Dive tickets will be available from 10:00 on Thursday 26th of May.
See them make their phenomenal performances at Academy 2 in Manchester, SWX in Bristol and The Old Market at Hove in Brighton.
Concert tickets are always limited. Book yours early thought the Gigantic website to avoid disappointment.
---
Related News
Buy Tickets With Confidence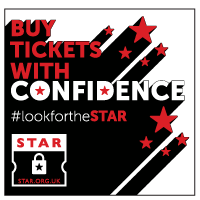 Gigantic are a primary ticket agent and full members of STAR (Secure Tickets from Authorised Retailers)
More info