Few bands have seen a rise to fame as momentous as Kings of Leon. Now one of the most well-known bands in the world, it's hard to imagine these four long-haired rockers scribbling down lyrics in the basement of their family home in Nashville back in 2003.
Born out of their month-long songwriting session was their first EP 'Holy Roller Novocaine', which received critical praise from Rolling Stone magazine. Four of the songs from the EP were later added to the band's debut album 'Youth and Young Manhood', released later that year. The record was a sweeping success among UK music industry critics and the general public alike, with British music magazine NME naming it 'one of the best debut albums of the last 10 years'.
Sticking to their upbeat garage rock sound, the band's second album 'Aha Shake Heartbreak' gained the group considerable commercial recognition, featuring well-known hits such as ' Four Kicks', 'King of the Rodeo' and 'The Bucket'.
As well as winning the hearts of millions of music fans around the world and receiving glowing critical reviews, the Followill brothers gained high praise from a number of their musical peers, opening for Bob Dylan's tour in 2005 and Pearl Jam in 2006.
2007 saw the band make a considerable shift from their Southern-style influences to alternative, arena rock. Their third studio album, 'Because of the Times', was a major triumph and went on to debut at number one in the UK and Ireland. Continuing the momentum of success, the following year they released their fourth record 'Only by the Night', which reached number one in the UK Album Chart, featuring the number one, grammy-winning song 'Sex on Fire'.
Following the release of the band's fifth studio album 'Come Around Sundown' in 2010, they embarked upon a sell-out Kings of Leon tour around North America and Europe.
Renowned for their retro-rock look, gritty guitar riffs and Southern-infused vocals, Kings of Leon concerts have mesmerised sell-out crowds around the globe.To make sure you don't miss out on the next Kings of Leon UK tour, keep a look-out for updates to this page.
Gigantic is the place to come for Kings of Leon tickets and tour dates.
---
Buy Tickets With Confidence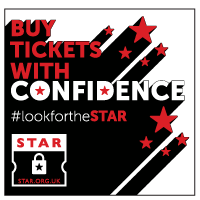 Gigantic are a primary ticket agent and full members of STAR (Secure Tickets from Authorised Retailers)
More info