InMe is the choice of band for anyone with an interest in alternative metal. The members include drummer Simon Taylor, guitarists Gazz Marlow and Dave McPherson who also takes responsibility for vocals plus Greg McPherson on bass.
When the band formed in Brentwood, Essex, during 1996 they originally worked under the name of Drowned, with band members as young as only 14 years old. After gigging heavily the band were signed in 2001 and were forced to change their name after discovering it was already taken.
Their debut album Overgrown Eden was released in 2003. It reached to #15 in the UK Album Charts and included the singles Underdose, Firefly, Crushed Like Fruit and Neptune. This was followed in 2005 by the album White Butterfly which shot to #1 in the UK Rock Album Chart.
Their third album Daydream Anonymous came out in 2007 and saw a distinctive move towards a more complexed sound. The 2009 record Herald Moth featured the scathing satirical song Single Of The Weak. In 2012 they released their fifth studio outing The Pride which was highly praised by critics earning them 8/10 in Rock Sound and KKKK from Kerrang!
The band is currently engaged in an ambitious project entitled Trilogy which consists of three albums. So far only the first album Trilogy: Dawn has been released in 2015 with the other two parts eagerly awaited by critics and fans.
InMe tickets can be yours through Gigantic.com so book now!
See them take part in Macmillan Fest at various venues around Nottingham on Saturday 3rd of September.
Then, in October, they play a stunning tour that starts at Rainbow Courtyard in Birmingham, Fleece at Bristol, The Globe at Cardiff, Reading venue Sub 89, Engine Rooms at Southampton and Patterns in Brighton.
Gig tickets need to be bought early to avoid disappointment.
---
Related News
Buy Tickets With Confidence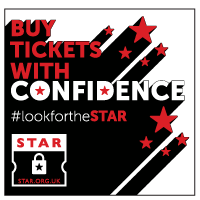 Gigantic are a primary ticket agent and full members of STAR (Secure Tickets from Authorised Retailers)
More info