Beth Orton is known for enthusing a folk sound with an electronica beat. The enigmatic songwriter has won the support of critics and an adoring audience by finding her own signature sound quite unique from all others.
Elizabeth Caroline Orton first become involved in music collaborating with dance acts emerging from the underground to break into the mainstream in the mid-nineties. At this time, she was featured on tracks by Red Snapper, Chemical Brothers and William Orbit - working with the latter after pinching a cigarette off him at a party.
Orton began her own forays into music and began experimenting with Orbit which resulted in her first record; Superpinkymandy. Taking the name from a rag doll she bought at a jumble sale as a child, the record was released during 1993 in very limited numbers and available in Japan alone.
However most, including Orton herself, consider the 1996 record Trailer Park to be her first album. This time all the music featured was her own, barring her reworking of Phil Spector's I Wish I never Saw The Sunshine, and saw her make her own emergence into the mainstream with BRIT Award nominations for Best British Newcomer and Best British Female. The record was also shortlisted for the Mercury Music Prize.
Boosted by her mainstream recognition, her 1999 album Central Reservation reached #17 in the UK Albums Chart. Again she was shortlisted for the Mercury Music Prize and in 2000 she did win the BRIT Award for Best British Female. Central Reservation is listed in the book 1001 Albums You Must Hear Before You Die.
Her 2002 Top 10 album Daybreaker saw her collaborate with old friends The Chemical Brothers plus Ryan Adams, Emmylou Harris and Four Tet. Critically acclaimed, the album hit #8 in the UK Albums Chart.
As Orton has progressed her sound moved towards a more traditional folk sound as exhibited on her 2006 album Comfort Of Strangers and Sugaring Season released in 2012.
This year sees Orton release her seventh studio album titled Kidsticks. She will be touring with her new songs and playing festival dates.
Beth Orton tickets are now on sale.
See her perform at the excellent festival Caught By The River Thames at Fulham Palace in London this August.
Get your concert tickets online through Gigantic.
Later in the year she will be headlining at O2 Institute2 Birmingham and Manchester Cathedral.
Always book your tickets early through the website to avoid disappointment.
---
Related News
Buy Tickets With Confidence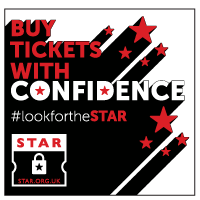 Gigantic are a primary ticket agent and full members of STAR (Secure Tickets from Authorised Retailers)
More info