Folkatronic songstress Beth Orton revisits her classic album 'Central Reservation' at Manchester Cathedral on Wednesday 2nd July and London's Barbican Hall on Thursday 3rd July. Book your Beth Orton tickets today on Gigantic.com
Renowned for mixing folk and electronica, Beth Orton's music got off to a quiet start with the release of her 1993 debut 'Superpinkymandy', and it wasn't until the release of 'Trailer Park' that critics began to champion the soloist. With the critics won over it was only a matter of time before Orton won over wider audiences too, which she did with her 1999 album 'Central Reservation'.
To date Orton has released six studio albums, the latest being 2012's 'Sugaring Season' and she has had her music featured in a variety of television programmes such as Charmed, Dawson's Creek, Grey Anatomy and even the film Vanilla Sky.
Pick up your Beth Orton tickets below.
---
Buy Tickets With Confidence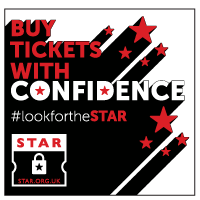 Gigantic are a primary ticket agent and full members of STAR (Secure Tickets from Authorised Retailers)
More info