The instrumental music of BADBADNOTGOOD is Jazz infused Hip Hop. Hailing from Toronto in Canada, they have fast become a big hit all around the world.
The band is comprised of Matthew A. Tavares who works with a Prophet '08 synth and electric piano, Chester Hansen on acoustic & electric bass and drummer Alexander Sowinski who also works with the sampler. He can often be seen wearing a pig mask when they play live.
They were joined at the beginning of 2016 with Leland Whitty who will primarily play saxophone, as well as viola, violin and guitar.
The original trio met at college in 2010 and bonded over their mutual love of Hip Hop, particularly the work of Odd Future and MF Doom. After collaborating on a cover of Gucci Mane's lemonade the three worked on a piece based on the music of Odd Future. After releasing it on YouTube they gained the attention of Tyler, The Creator who helped send the track viral.
Their first album, economically titled BBNG, was released through Bandcamp in 2011. Later in the year they also recorded a live performance with Tyler, The Creator.
The album notes of their second record BBNG2 proudly declared that "No one above the age of 21 was involved in the making of this album. Released in 2012, it features covers and original material. This contrasts to the 2014 album III which was the first the feature music written entirely by the group.
Their 2015 album Sour Soul saw them work with the colossal talent of Ghostface Killah from legendary Hip Hop Act Wu-Tang Clan. The record was widely popular amongst fans and critics scoring 9 out of 10. It was even shortlisted for the 2015 Polaris Music Prize.
They are currently working on their latest album IV which is set for release this year.
BADBADNOTGOOD tickets will be available on Tuesday 28th of June from 10:00 onwards. You can use Gigantic.com to set your very own personal reminder!
Be sure to see them play at Electric Brixton in London on Monday 27th of June.
Concert tickets are in limited amounts so make sure you book yours early to avoid disappointment.
---
Related News
Buy Tickets With Confidence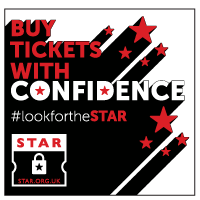 Gigantic are a primary ticket agent and full members of STAR (Secure Tickets from Authorised Retailers)
More info