Baba Naga are channelling shamanistic powers into creating wondrous esoteric sonic awe. In a soulless world that values only surface reflections they offer the depth of a soul and rapturous worship to those that accept the nihility of divinities. They expand upon the story telling traditions through song and offer a new sense of hope. The time of gods has passed and the deities are dead but the people still have the intrinsic need to belong to something greater than themselves.
Having a direct hallucengenic effect upon their audiences, their dark all encompassing shoegaze sound has been reported by listeners to create a natural high that engulfs them and sends them into a deep trance.
Ever evolving, Baba Naga allow themselves the freedom to explore new avenues with their existing material. Meaning that the songs are constantly becoming something more and each performance is a unique experience in itself.
See the euphoric dive into pagan gloom for yourself!
"
Baba Naga's sound is like a strange psychotropic trip, a communion of continual frequency on a cosmic paradox, a sonic bombardment of the senses. Our set is a peregrination.
" -
Dan Booth
Baba Naga tickets are on sale right now. Make Gigantic your first stop for gig tickets.
They play at Queens Social Club in Sheffield on Saturday 5th of November.
Concert tickets are always limited so you need to act fast or risk missing out.
---
Buy Tickets With Confidence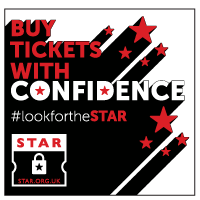 Gigantic are a primary ticket agent and full members of STAR (Secure Tickets from Authorised Retailers)
More info