Will Varley is a charismatic acoustic player. His folk style is fresh and modern, preferring to write about the world of the 21st century rather than retell the same old stories. His bold approach to song writing make him an exciting new face with plenty of promise.
Learning his trade at open mic nights around London town, Varley's career began when he started running his own nights before moving to Kent where he setup the label Smugglers Records, a collective of musicians supporting one another with each member artists' releases.
Smugglers Records were responsible for his 2011 debut album; Advert Soundtracks. He promoted the release with a walking tour which started at London Bridge, heading out east to Kent and would play wherever his was wanted and sleeping where he could.
The 2013 album As The Crow Flies received prominent airplay on the radio stations BBC Radio 3, BBC Radio 6 and XFM. However it was his second walking tour that really grabbed the public's attention, as Varley trekked 500 miles entirely on foot with a guitar on his back.
His latest album Postcards From Ursa Minor was released in 2015 and was described by The Independent as a "gem of a record". Released on Xtra Mile Recordings, the album has seen the underground wonder exposed to a wider world gaining him even more fans.
The unorthodox singer has penned songs with topics that range from political satire, the absurdity of war, the human condition and Tetris.
"
I don't think there are any rules. Musicians should do whatever they are comfortable doing. Whenever I think of something in my head then it's the right time to write a song - whether that is something personal about a relationship, or something about me falling over when I am drunk! It can be anything at all.
"
Will Varley tickets are available through Gigantic.
He will be taking part in the amazing Nottingham Splendour Festival taking place on Saturday 23rd of July in Wollaton Park.
Concert tickets for Will Varley are available online right now.
Touring the country in November, he will be headlining at Nottingham Rescue Rooms, Wedgewood Rooms in Portsmouth, Bristol Thekla and Union Chapel in London.
---
Related News
Buy Tickets With Confidence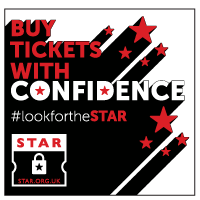 Gigantic are a primary ticket agent and full members of STAR (Secure Tickets from Authorised Retailers)
More info