Wilco have been dubbed by Rolling Stone as "One of America's most consistently interesting bands". Quirky and enigmatic, the band have continued to experiment from their inception in the mid Nineties growing into an alternative country cult favourite.
The band commenced after the collapse of the influential band Uncle Tupelo due to a soured relationship between singers Jay Farrar and Jeff Tweedy. The later was able to forge a band from the remnants of Uncle Tupelo including drummer Ken Coomer, multi-instrumentalist Max Johnston and John Stirratt on bass.
Taking their name from the military abbreviation, Wilco emerged in 1994 and immediately set about recording in June. The result was their first album
A.M.
that came out the following year that was promoted by a gruelling two hundred date tour. Relatively straight forward to the ears of the alternative audience, the debut record met with muted response.
Whilst touring, the band recruited Bottle Rockets guitarist Brian Henneman who had appeared on
A.M.
as a full member and began writing the second album. The double album
Being There
was much better received by press and the public and saw a rise in sales upon its release in 1996.
The next twelve years saw the band steadily continue to enjoy steady success amongst their indie audiences. In this time they released four studio albums,
Summerteeth
(1999),
Yankee Hotel Foxtrot
(2001),
A Ghost Is Born
(2004) and
Sky Blue Sky
(2007).
The band hit a significant high with
Wilco (The Album)
, released in 2009. With a more upbeat sound than usual and a guest appearance from Feist the band found interest from a wider audience.
In 2010 Wilco established their own label dBpm Records (Decibels per Minute) from which they released the subsequent two albums
The Whole Love
(2011) and
Star Wars
album (2015).
They will be heading back to the UK to headline at Albert Hall in Manchester on Friday 18th of November and then at O2 Academy Brixton the following night of Saturday 19th of November.
Wilco tickets are on sale now. Such a great band that you definitely want to go see.
---
Buy Tickets With Confidence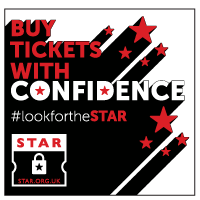 Gigantic are a primary ticket agent and full members of STAR (Secure Tickets from Authorised Retailers)
More info