Weirds are curtained making waves with their huge primal sounding heavy sound skewed by dives into psych oddness. Influenced by stoner rock and grunge, they are fast making a name for themselves with their big wall of sound and great hooks. Their members include Aidan Razzall, Matthew Vaughn, Zachary Thomas and David Nash.
'
It feels like the key to new levels of liberation and it's ace
' -
NME
Born out of the close knit DIY community of Leeds, the members had been playing together in various bands since their mid teens before moving into a shared house in the West Yorkshire metropolitan city to take advantage of the excellent local music scene.
Their announcement to the world came with the debut single Crocodiles released through Denzin Recordings. Produced by fellow Yorkshire band Hookworms, the song has a creepy charm to its catchy riffs and certainly had plenty of bite. It was soon followed by the ferocious double a-side single Off The Hook / Heavy Rain which rapidly sold out every copy. Their latest release is the Weird Sun EP.
Weirds tickets are available right now. Always book your gig tickets through Gigantic.
Touring in November, they will play at The Cookie in Leicester and Sunflower Lounge at Birmingham.
Concert tickets will not be around for long so make sure you book yours well before they go!
---
Buy Tickets With Confidence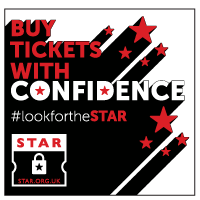 Gigantic are a primary ticket agent and full members of STAR (Secure Tickets from Authorised Retailers)
More info