Ugly Kid Joe rose to prominence in the early nineties. Irreverent and sarcastic, the band is known for their use of sardonic puns for their titles - even their very name is a reaction to the glam metal band Pretty Boy Floyd. Drawing influence from heavy rock and alternative metal whilst presenting an image of partying and slacker culture, they have continued to endure past the decade they typified as they resonate with ever younger audiences.
Originally formed by childhood friends Whitfield Crane and Klaus Eichstadt during 1987 in Isla Vista, California. The band released their first EP As Ugly As They Wanna Be in 1991. The record contained their massive single Everything About You, it became double platinum and went on to become the biggest selling EP in America.
Their first album came out the next year. America's Least Wanted was recorded in just two months to ensure they would be ready to play support for Ozzy Osbourne. Featuring Everything About You and their cover of Cat's In The Cradle, the record hit #27 in the US charts upon its release in 1992 and also eventually reached double platinum sales.
The band would continue to tour the world and enjoy widening popularity with the release of their LPs Menace To Sobriety in 1995 and Motel California in 1996 before the original break up of the band in 1997.
In 2010 Eichstadt announced it was the band's intention to reunite. The band have subsequently released the 2012 EP Stairway To Hell and the 2015 LP Uglier Than They Used To Be.
Get your Ugly Kid Joe tickets when they go on sale Friday 6th of May.
This October sees the hard rock heroes return to the UK for a greatly anticipated tour which sees them headline at O2 Academy2 Sheffield, Waterfront in Norwich, Rescue Rooms in Nottingham, Thekla in Bristol and O2 Academy Islington in London.
Although concert tickets are available online at your convince, always book early to avoid disappointment.
---
Related News
Buy Tickets With Confidence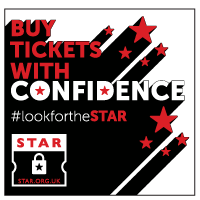 Gigantic are a primary ticket agent and full members of STAR (Secure Tickets from Authorised Retailers)
More info