Twenty One Pilots is an electro hip hop band that currently unites drummer and percussionist Josh Dun with multi instrumental singer Tyler Joseph who plays everything from keys to ukulele and bass. Their career has taken them around the world and seen them receive nominations at the MTV Music Awards and the MTV Europe Music Awards.
They first formed in 2009 in Columbus Ohio by founding member Joseph whilst at college. Drawing inspiration from the Arthur Miller play All My Sons, Twenty One Pilots refers to the deaths the protagonist causes of World War II fighter pilots through knowingly selling faulty parts. Hard working, they produced their eponymously titled debut album in their first year. To date, it has now sold over 115,000 copies.
The band's line up changed significantly in 2011 resulting in Dun joining the band. They also released follow up second album; Regional At Best. Gigging heavily, the band began to play more prominent shows that would frequently sell out entirely.
Their third album Vessel was released at the start of 2013 after signing to Fueled By Ramen. A runaway success, the record hit #21 on the Billboard 200 and has gone on to sell more than 569,000 copies.
Their latest release is entitled BLURRYFΛCE and also comes out through Fueled By Ramen. The Platinum selling record has sold more than 1,005,000 copies and continues the band's meteoric rise.
Twenty One Pilots tickets can soon be yours through Gigantic. Coming on sale at 09:00 on Friday 2nd of August, you can make yourself ready be setting your very own personal reminder to arrive via text message or email.
They headline at spectacular London venue Alexandra Palace on Friday 11th of November.
Their gig tickets are in high demand so book yours early or you might miss out!
---
Related News
Buy Tickets With Confidence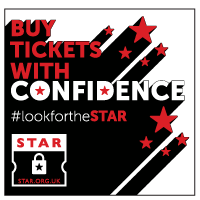 Gigantic are a primary ticket agent and full members of STAR (Secure Tickets from Authorised Retailers)
More info