Blasting out of Nineties, Travis have twice been awarded Best Band at The Brits and forever changed the future of British music and inspired the likes of Coldplay and Keane who would forever be in their shadow. Emotional, passionate and exciting, Travis excited a generation and continue to thrill ever younger audiences who discover their timeless music for themselves. They have recently returned with their brand new Top 10 album Everything At Once that has once again revealed their classic song writing talent.
The band had originally started out named Glass Onion having been inspired by The Beatles song but were failing to make an impact. After a change in line up they found they needed a singer an recruited art student Fran Healy in the Spring of 1991. The cut 500 copies of The Glass Onion EP and began to spread their name but were yet to reach their potential.
After a chance hearing of the band, New York producer and sound engineer Niko Bolas decided to adopt the band as his pet project. Taking them into the studio, he tutored the band into becoming something greater and instructed them to write about what they truly believed in. They produced a five song demo which included the track All I Want To Do Is Rock which caught label attention and saw them sign to Sony.
They become well known in indie circles with debut album Good Feeling, however it was second record The Man Who that sent them hurtling into the mainstream. The record had a stream of huge hit singles including Driftwood, Writing To Reach You and Why Does It Always Rain On Me? which made Travis a household name.
Their appeal endures with continuing albums which include The Invisible Band, 12 Memories, The Boy With No Name, Ode To J. Smith and Where You Stand.
Travis tickets can be yours if you book now. Always go to Gigantic for your gig tickets first.
The much loved band are hitting the stage once again. See them play at O2 Academy Sheffield on Tuesday 20th of December.
Concert tickets for this massive hit band always sell quickly so book yours before they are gone!
---
Buy Tickets With Confidence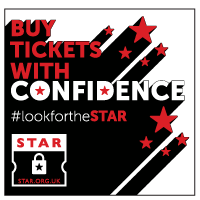 Gigantic are a primary ticket agent and full members of STAR (Secure Tickets from Authorised Retailers)
More info