Northern Irish band Therapy? blend the energy and catchy chorus of punk with the power of thrash metal to produce anthemic music beyond compare. The band's line up now includes drummer Neil Cooper, singer Andy Cairns playing guitar and Michael McKeegan on bass.
The band formed in 1989 and began to record demos to back up their live performances and soon released the four track demo tape. The following year they produced 1000 copies of their single Meat Abstract which grabbed the attention of John Peel. As their name spread they began to gig more heavily, picking up support slots for such amazing bands as Tad, Fugazi, Teenage Fanclub and more.
They released their 1991 debut album Babyteeth and second record Pleasure Death through seminal indie label Wiiija Records. The two releases saw them grow in stature and they would sign to major A&M to bring out their breakthrough album Nurse. Taking a more industrial sound that their previous punk direction, the record chimed with audiences and hit #38 in the UK Album Charts. Their success continued with following albums Troublegum hitting #5 and Infernal Love charting at #9 with the decade being dominated with their albums.
Their progress continued straight passed the millennium as they released further records including the hit album Shameless which hi #9 in the States upon the 2001 release. Their latest record was entitled Disquiet and came out in 2015.
Therapy? tickets are now on sale. Get yours through Gigantic before they are gone.
They play their one off acoustic show Wood & Wire at Union Chapel Bar in London on Thursday 1st of December where the set will consist of acoustic and unplugged re-imaginings of songs from the brand's rich back catalogue.
Gig tickets are always limited and you do not want to miss out on this rare event so book early before they are all gone!
---
Related News
Buy Tickets With Confidence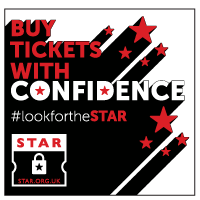 Gigantic are a primary ticket agent and full members of STAR (Secure Tickets from Authorised Retailers)
More info