Indie band The Veils are known for their chaotic wild shows that enthral all attendance. The band is centred around their main songwriter Finn Andrews.
Although a London lad, Andrews was whisked away to Auckland in New Zealand where he spent his teenage years. As he was dissatisfied with school he threw himself into music producing a number of high quality demos that immediately attracted interest from record labels.
Returning to London The Veils were formed and promptly signed to Blanco y Negro - a label offshoot of Rough Trade before joining the main label. The demos formed the basis of their 2004 demo album The Runaway Found. A number of tracks were recorded with guitar ace and former Suede member Bernard Butler as producer.
Their second album; Nux Vomica, came out in 2006 and saw them return with a much darker sound. 2009's Sun Gangs was remarkable as the album contained no singles and their latest release was the Time Stays, We Go record in 2013.
Their upcoming album has just been announced and will be titled Total Depravity. Coming out in August, the record was produced by Adam Greenspan.
"
Over a period of roughly 2 years an album began to take shape. There is a large cast of characters on this record. L. Ron Hubbard, Axolotls of course, kind natured crocodiles, a psychotic truck driver, The Pope and Ingrid Bergman all get a look in. The songs are all stories of various kinds; some experienced firsthand, others fabricated for my own amusement. It's the first time I've ever written songs using mutilated loops and sounds as a starting point, though some of the songs also began on piano and were messed with later.
" - Finn Andrews
The Veils tickets will go on sale at 10:00 on Wednesday 22nd of June so be sure to use Gigantic.com to set yourself a reminder.
They will play KOKO in London on Thursday 25th of October. Book your concert tickets early to avoid disappointment.
---
Buy Tickets With Confidence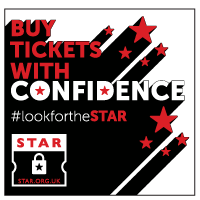 Gigantic are a primary ticket agent and full members of STAR (Secure Tickets from Authorised Retailers)
More info