The Dears produce wonderful orchestral music that is often cited as dark pop. They fuse cabaret style vocals with emotive music which has enthused fans all around the world.
The Canadian group is more of a loose collection of extremely talented musicians rather than a band. Members of The Dears include drummer Jeff Luciani, vocalists and guitarists Patrick Krief and Murray Lightburn who in addition plays keys, Natalia Yanchak also plays keys and provides vocals, multi-instrumentalist Murray Lightburn on vocals, guitars, keys, bass and percussion plus Roberto Arquilla on bass.
The group was kicked off in Montreal during 1995 by Lightburn who was influenced equally by his father, a jazzman who became a preacher, the alternative rock that characterised the nineties whilst also embracing gospel, soul and pop.
Their first album was released in 2000 and was titled End Of A Hollywood Bedtime Story. It was followed in 2003 by the record No Cities Left.
Their 2006 album Gang Of Losers was shortlisted for the Polaris Music Prize while 2008's Missiles and Degeneration Street, released in 2011, were also both listed.
Their latest record is named Times Infinity Volume One and came out in 2015.
The Dears tickets can be yours. Available online through Gigantic.com right now!
See the stunning indie band blast off 2017 with a number of stunning February gigs including The Globe at Cardiff, Bristol's Fleece and Village Underground in London.
Gig tickets are always limited so we really do urge you to book early so you don't miss out.
---
Buy Tickets With Confidence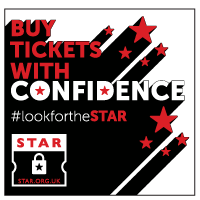 Gigantic are a primary ticket agent and full members of STAR (Secure Tickets from Authorised Retailers)
More info