The Beat are Birmingham's best Ska and 2 Tone with songs that addressed socio-political problems, love and unity. Their massive hit singles include Mirror in the Bathroom, Too Nice to Talk To, Can't Get Used to Losing You, Hands Off, She's Mine and All Out to Get You.
Like many ska band of the time, The Beat were the product of high unemployment and massive societal tensions that marked the late seventies. They formed in 1978 and immediately rose in prominence thanks to the new wave of 2 Tone that hit Britain. Drawing on influences ranging from Jamaican dancehall rhythms and post punk their song writing style showed a maturity which lead to them writing timeless tunes.
The Beat released three amazing studio albums; I Just Can't Stop It (1980), Wha'ppen? (1981) and Special Beat Service (1982). They toured with such amazing bands like The Pretenders and Talking Heads before becoming world famous in their own right.
The Beat tickets are now on sale.
See them take part in the extraordinary Let's Rock Exeter! festival taking place at Powderham Castle on Saturday 2nd of July.
Everyone wants to see The Beat so make sure you book your concert tickets early to avoid disappointment.
In October they will play Nottingham's Rescue Rooms and Tunbridge Wells Forum. Then in November they play with From The Jam at The Assembly in Leamington Spa before moving on to Under The Bridge at Chelsea Football Club in London and Wedgewood Rooms in Portsmouth.
The tour then moves on to Bristol's Fleece, The Slade Rooms in Wolverhampton, Electric Palace in Bridport, Brighton's Concorde 2 and Plug at Sheffield in December. Finally, they see the year out playing the 2 Tone Christmas Special with The Selector at The Copper Rooms at University of Warwick.
---
Buy Tickets With Confidence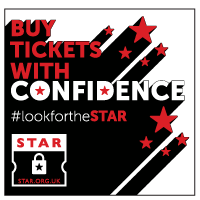 Gigantic are a primary ticket agent and full members of STAR (Secure Tickets from Authorised Retailers)
More info