Stylish post punk quartet Savages are known for their electrifying live performances and essential records. Blending art rock with the rampaging energy of punk rock, their eclectic sound is matched by their compelling lyrics. The band members include drummer Fay Milton, guitarist Gemma Thompson with Jehnny Beth providing vocals and Ayse Hassan on bass.
Beth (real name Camille Berthomier) had already found some element of fame through being one half of French indie rock pairing John & Jehn. She formed the band in 2011 with Thompson taking inspiration for the name from de-evolution literature such as Lord Of The Flies.
They were quick to burst on to the scene with a prominent first gig supporting British Sea Power. This was to be followed by debut double A-side single Flying To Berlin and Husbands which was immediately ceased upon by critics and the source of rave reviews.
They released their debut album Silence Yourself in 2013. It hit #19 in the UK Album charts and enjoyed successful sales in the US and across the rest of Europe. The record continued to enjoy the support of the music press and saw them nominated for the illustrious Mercury Music Prize in 2013.
Following the release of their first album, Savages began the collaborative projects starting with sonic poem album Words To The Blind. Released in 2014, it saw them work with Japanese art rock band Bo Ningen. The following year they participated in a two night performance of music, poetry and dance with dynamic use of light and darkness with soundscape duo A Dead Forest Index which resulted in the album In What I'm Seeing; The Sun.
Their latest studio album is entitled Adore Life and was released through Matador Records at the start of 2016 to the delight of all the critics. An early contender for Album Of The Year, it hit #26 in the UK album charts.
Savages tickets will soon be available through Gigantic. Released at 09:00 on Friday 2nd of September, you can set a reminder to arrive via email or text message so you are ready for their release.
The fantastic four piece will be touring in November. They headline at The Nick Rayns LCR at Norwich and O2 Academy Brixton in London.
As they are such a cult band demand for their gig tickets are high and with limited supply we really do urge you to book early to avoid missing out.
---
Related News
---
---
---
---
Buy Tickets With Confidence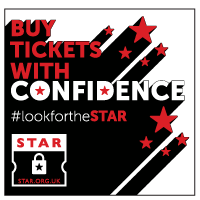 Gigantic are a primary ticket agent and full members of STAR (Secure Tickets from Authorised Retailers)
More info