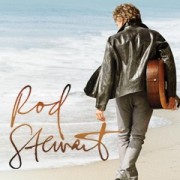 Rod Stewart Tickets
With an extensive career in music that spans over four decades, Rod Stewart is one of the world's best-selling and longest serving artists to date, ... Read morewith an excess of 100 million records sold worldwide.

Now one of the world's biggest stars, it's hard to believe that Stewart began his musical career busking with a harmonica on the streets of London back in 1962. After performing with a few under-the-radar bands and releasing a number of commercially unsuccessful singles, Stewart managed to gain considerable fame in the late 1960s with the Jeff Beck Group and later with the band Faces. Alongside his groupwork, Stewart pursued a career as a solo artist, experimenting with a blend of musical influences, including country blues, soul, folk and rock, gaining high praise from critics and fans alike.

Since his early burst of commercial success, the singer enjoyed a long run of chart topping singles, including the classic hits 'Sailing', 'Tonight's the Night' 'The First Cut is the Deepest', 'You're in My Heart' and 'Do Ya Think I'm Sexy'.

With six consecutive UK number one albums under his belt, there's no wonder Rod Stewart tickets are so highly sought-after. In total, he has managed to rack up an impressive 62 UK hit singles, 31 of which ranked in the top 10 British charts and six of which achieved a number one position. Stewart has also received a number of accolades for his tremendous contribution to music, including a Grammy Award, a Brit Award and a CBE. He was also introduced into the American Rock and Roll Hall of Fame and the UK Music Hall of Fame to mark his influence on music.

To see Rod Stewart live is an unforgettable experience. The star has been enthralling audiences since the early 1970s with his heart-felt lyrics, gravelly voice and alluring stage presence. With such unique talent and extensive collection of classic ballads, there's no wonder Rod Stewart concerts have long been in high demand.

To make sure you don't miss out on the next Rod Stewart tour, keep an eye out on this page for upcoming shows.

Dates and Tickets for Rod Stewart
Sorry we currently have no dates available for Rod Stewart.
© 2015 Gigantic Tickets Limited. All rights reserved.