Gigantic is passionate about music; we love to support breakthrough bands and rising stars on their way to the top. Check out our choice gigs and festivals, featuring the crucial acts you need to know in 2023!
Isle of Wight trippy indie pop quintet Plastic Mermaids are riding a colossal wave of approval from such tastemakers as Dork, DIY, Gigwise and Louder Than War. Come see them make a splash at Wedgewood Rooms when you grab a ticket with Gigantic.
📆 January
31/01 Plastic Mermaids – Wedgewood Rooms, Portsmouth
Brighton based band The Heavy Heavy were quick to catch the ear of the critics, with the unique amalgamation of 60s inspired folk, blues and psyche as head of debut EP Life and Life Only. Catch them at The Blues Kitchen before the soon move on to much bigger venues.
📆 May
17/05 The Heavy Heavy – The Blues Kitchen, Manchester
Enigmatic French folk rock songwriter Pomme (AKA Claire Pommet) has impressed once again with latest LP Consolation – her best-selling record to date! Catch her playing a special London show at KOKO next year.
📆 April
14/04 Pomme – KOKO, London
When deep house producer/songwriter SG Lewis isn't collaborating with the likes of Dua Lipa, Tove Lo, Jessie Ware and LANY, he's busy dropping his own killer tracks as head on debut album Times. Currently gearing up to release second record AudioLust & HigherLove, he announces promotional headline dates.
📆 March
30/03 SG Lewis – New Century, Manchester
31/03 SG Lewis – O2 Academy Brixton, London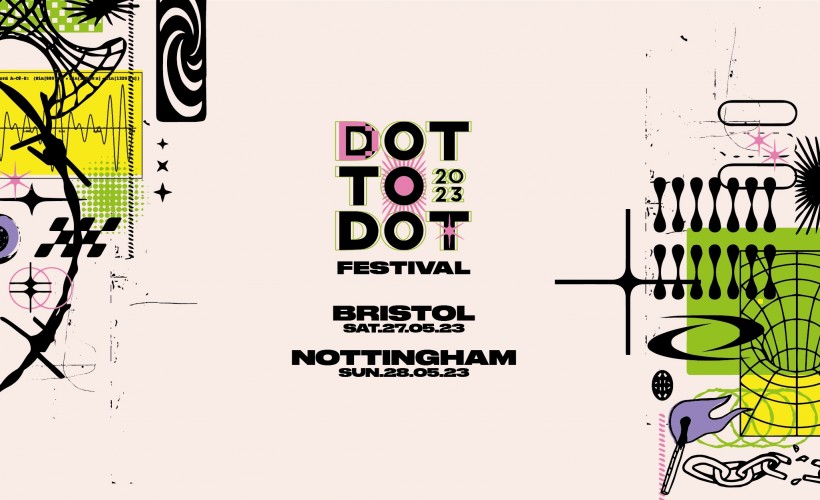 Dot to Dot Festival is an essential festival, showcasing the freshest talent about to break through. Headliners Yard Act and Alvvays preside over an awesome line up, which includes Heartworms, Opus Kink, Personal Trainer, Beka, High Vis and more!
📆 May
27/05 Dot to Dot Festival (Bristol) – Various Bristol Venues, Bristol
28/05 Dot to Dot Festival (Nottingham) – Various Nottingham Venues, Nottingham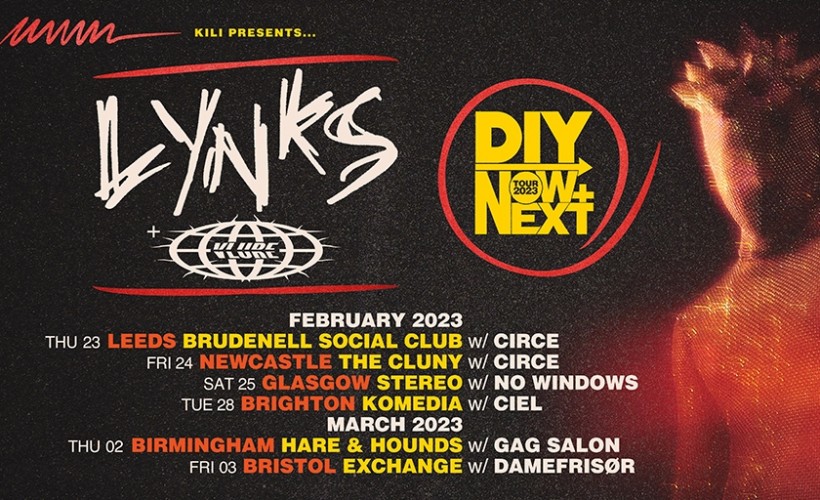 Presenting the very best of the cutting edge: DIY Now And Next Tour sees queer electro provocateur LYNKS and Glaswegian post punks VLURE team up with such essential rising acts as Circe, No Windows, CIEL, Gag Salon and DAMEFRISØR.
📆 February
23/02 DIY Now And Next Tour (Leeds) – Brudenell Social Club, Leeds
24/02 DIY Now And Next Tour (Newcastle) – The Cluny, Newcastle Upon Tyne
25/02 DIY Now And Next Tour (Glasgow) – Stereo, Glasgow
28/02 DIY Now And Next Tour (Brighton) – Komedia Brighton, Brighton
📆 March
02/03 DIY Now And Next Tour (Birmingham) – Hare and Hounds, Birmingham
03/03 DIY Now And Next Tour (Bristol) – Exchange, Bristol