Close your eyes at Michael Bublé concerts and you'd be forgiven for thinking you'd stepped back in time to a bygone era. With his smooth, Sinatra-like vocals and full band orchestra, this Canadian crooner evokes the sounds of the 1950s spectacularly. He looks the part too. When he steps on stage, invariably greeted by the whoops and squeals of adoring fans, Michael Bublé is almost always adorned in a sharp suit and shiny shoes, along with a beaming grin big enough to match his impressive, baritone voice.
Thanks to his musical talent, boyish good looks and cheeky onstage charm, demand for Michael Bublé tickets is always high. Last year, the performer played 10 sell-out gigs at London's O2 Arena as part of a worldwide tour. This was one of the longest runs ever performed at the 20,000-capacity venue by a male solo artist. The performer has also sold more than 50 million albums worldwide.
Born in Burnaby, Canada in 1975, Bublé's love of music began at an early age. By three or four, he was listening to the Bing Crosby records that his mother played and he describes this as his introduction to jazz, melodies and harmonies. During his illustrious career, he has won a number of accolades, including four Grammy Awards and multiple Juno Awards. His first LP, called 'It's Time', was released in 2005 and, since then, the star has recorded seven further albums.
Bublé's most recent LP, 'To Be Loved', was released in April 2013 and it was his first to go straight to number one in the UK charts, with first-week sales of 120,000. The album also received a rapturous response in the US and Canada, topping the charts in these nations too. The record includes a mix of carefully chosen standards, such as Dean Martin's 'Nevertheless (I'm In Love With You)' and the Elvis Presley classic 'Have I Told You Lately'. It also features four original songs co-written by Bublé, including the hit track 'It's a Beautiful Day' and the rousing tune 'After All', which features fellow Canadian Bryan Adams.
If you want to see Michael Bublé live, keep checking our website to see when the next Michael Bublé tour dates are announced.
---
Buy Tickets With Confidence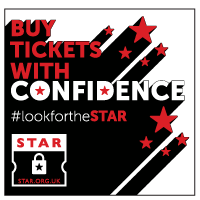 Gigantic are a primary ticket agent and full members of STAR (Secure Tickets from Authorised Retailers)
More info