The music of Ludovico Einaudi has seen the pianist and composer rise to receive international recognition. The greatly successful musician works in a great number of styles to create something truly compelling and evocative blending minimalist and ambient styles with alt-classical.
"
There is something in it that comes from classical, but I have influences from different music I have experienced in my life, from African music to folk and rock.
"
Highly interested in pushing the frontiers of classical music he is ever expanding into new and contemporary multimedia. He has scored the music for film and television and wrote a BAFTA-nominated piece for the programme This Is England '86.
Ludovico Einaudi tickets are available through the Gigantic website.
He will be performing a string of highly anticipated dates at the premier venue of the Royal Festival Hall in London throughout July of this year. The music will be taken from Einaudi's recent album Elements. The record draws its inspiration from nature with each track growing, evolving and ever changing from just the slightest gesture taking the listener on a journey as they are immersed in a story told through sound. The organic growth is represented by the slight and gentle opening of a heartbeat played by bass and electric guitar. The music builds are surely as life grows through waves of energy as provided by piano and string orchestra conveying a wonderful invigorating sense to the audience which exhilarates all in attendance.
"
I saw new frontiers - on the edge between what I knew and what I didn't know - that I had long wanted to explore: creation myths, the periodic table, Euclid's geometry, Kandinsky's writings, the matter of sound and of colour, the stems of wild grass in a meadow, the shapes of the landscape…
"
Housed in such a prestigious location you will certainly want to attend these fine events. Concert tickets are highly sought so ensure you book early to avoid any disappointment.
---
Related News

---

---
Buy Tickets With Confidence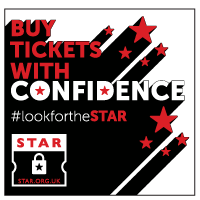 Gigantic are a primary ticket agent and full members of STAR (Secure Tickets from Authorised Retailers)
More info