KIKO BUN is the newest addition to the London reggae scene. Blasting out big beats with an infectious energy, his songs understand the classic reggae sound without being stuck in the past. Thoroughly fresh and modern, he brings Hip Hop breaks together with dub bass to make sublimely effortlessly perfect tracks. His music is perfect for sun drenched summer days lazing in the park. The warm light streaming through the leaves as they move gently in the breeze.
Also known as Federico Marin the South London lad is both a songwriter and producer. He benefitted from being introduced to a lot of music whilst young. As a child was initially drawn towards Hip Hop but eventually moved towards the sound of Reggae.
"
I was brought up with the sounds of dub and rocksteady during my youth as my Dad was a keen reggae head
"
Looking to pursue his passion, he joined the band General Skank and worked as their lead singer. He toured London with them for three years before going solo.
Drawing on the various influences of his childhood, his style of Reggae is highly evolved benefitting a wide understanding of music when he began to record and release his music on the internet. First single, Where I'm From, helped him develop a dedicating following on Soundcloud.
It was this self-created fanbase that drew him to the attention of Island Records with whom he has released the singles Sometimes and Sticky Situation.
KIKO BUN tickets are on sale right now.
This summer sees Madness take over Hyde Park for their House Of Common day festival. KIKO BUN has been invited to play support.
Concert tickets can be bought through Gigantic. Make sure you get yours before they are gone!
Playing this October, see him headline at The Bodega Social in Nottingham and XOYO in London.
---
Related News
Buy Tickets With Confidence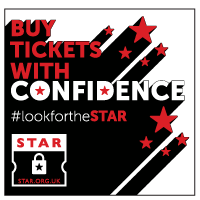 Gigantic are a primary ticket agent and full members of STAR (Secure Tickets from Authorised Retailers)
More info