Kate Nash is known for her fantastic girl-next-door indie pop songs. The BRIT Award winner has achieved the rare trick of establishing herself in the mainstream whilst also keeping her independent credibility.
London girl Kate Marie Nash had set her heart on acting but pushed into music after failing to get into a number of acting colleges. In 2005 she began recording after an unfortunate tumble on the stairs broke her foot resulting in being unable to leave the house. Following her recovery, she began gigging and expanding her fan base through MySpace.
Nash found management and went into the studio to record her debut single Caroline's A Victim. Recorded in Iceland with native experimental producer Valgeir Sigurðsson (Damon Albarn, Sigur Rós, Feist), it was released by cool label Moshi Moshi Records in 2007 who promptly sold all 2,000 7" vinyl copies. They produced a further 1,000 which also all sold. Her rise did not go unnoticed by the majors and she signed to Polydor offshoot Fiction.
Her second single entitled Foundations was co-written with producer Paul Epworth and released through her new label. A massive hit, the song shot to #2 in the UK Singles Chart and was the perfect introduction for many just before the release of her debut album Made Of Bricks. The record smashed in at #1 upon release in 2007.
These massive achievements and her great talent was recognised at the 2008 BRIT Awards where she won the category for Best Female Artist.
Her second album was entitled My Best Friend Is You and was partially produced by former Suede guitar ace Bernard Butler. The album continued her trend for success at reached #8 upon release in 2010.
Her latest album saw her explore a punk sound that was greatly informed by the Riot Grrl movement. Girl Talk came out in 2013 and was well received by critics such as NME who awarded the record 7/10.
Kate Nash tickets can soon be yours. Set your own personal reminder via text or email through Gigantic so you are ready for their release at 09:00 on Friday 9th of September.
Touring in February, the fantastic indie singer will hit essential Sheffield venue The Leadmill, cool Nottingham club Rescue Rooms, O2 Institute2 Birmingham and O2 Academy2 Oxford. Then she proceeds down to Portsmouth where she plays Wedgwood Rooms, The Haunt and vibrant Brighton and Village Underground in London. Make sure you see her make these highly anticipated performances.
As gig tickets are limited we do advise you book early to avoid being disappointed.
---
Buy Tickets With Confidence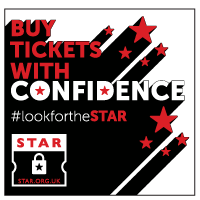 Gigantic are a primary ticket agent and full members of STAR (Secure Tickets from Authorised Retailers)
More info