1980s Aussie soap heartthrob and now established musician, Jason Donovan has broadened his career out in a way that few actors manage. It's rare to see a successful actor re-invent themselves as an equally successful musician, but Jason managed to do exactly that. From Neighbours to the West End and now with his music career once again in the ascendant, Jason Donovan is the master of revivalism.
And next spring UK fans will have a chance to see Jason back on stage with a 20-date UK tour that starts in Watford on February 26th and runs through to Bristol on March 24th. Jason Donovan tickets will disappear quickly, but now is your chance to pick your closest venue and grab a ticket here at Gigantic.
Jason Donovan has built a strong career on 'boy next door' good looks, a sunny disposition and an accomplished vocal range that often surprises. His experience as leading man in the acclaimed West End musical 'Joseph and the Amazing Technicolour Dreamcoat' during the 1990s has given him a stage presence that guarantees audiences a slick and professional performance where well-known hits blend in with softer, more laid-back ballads.
And it's for those ballads that Jason is perhaps best known, with the classic 'Especially for You' duet with his on and off-screen love Kylie Minogue still making a regular appearance as the 'first dance' for brides and grooms across the country.
His most productive period during the 1980s and '90s saw him under the protective wing of the pop impresarios Stock, Aitken and Waterman, releasing number 1 albums such as his debut '10 Good Reasons' and his best-known album, 'Between the Lines'. In recent years he has split his time between recording and performing, releasing an album of covers entitled 'Sign Of Your Love', which unsurprisingly is stocked with those classic love ballads that he is well known for. He is also back on stage performing in musicals across Europe, and thanks to a revival in interest in all things 1980s in recent months, tickets are bound to be in demand.
Jason Donovan tour dates are now being promoted heavily, so the chance to pick up Jason Donovan tour tickets will be limited. Make sure you don't miss seeing this 1980s icon by grabbing your tickets at Gigantic now.
---
Related News
Buy Tickets With Confidence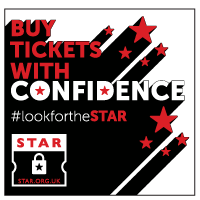 Gigantic are a primary ticket agent and full members of STAR (Secure Tickets from Authorised Retailers)
More info