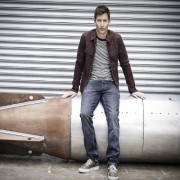 James Blunt Tickets
Pop-rocker James Blunt has revealed that he will be bringing his 2014 'Moon Landing' World Tour to the UK for a whole host of dates in November/De... Read morecember! These dates will come as a welcome surprise to fans following the world-renowned singer-songwriter's handful of summer performances. Book your James Blunt tickets on Gigantic.com today.

James Blunt was propelled to stardom in 2005 with the release of debut album 'Back To Bedlam', which included the hit singles: 'High', 'Goodbye My Lover' and the sublime 'You're Beautiful'. The album went on to become not only the biggest selling album of that year but also of that decade and has the accolade of featuring in the top 20 greatest selling albums of all time. Since then, James has spent seven whole years on the road as well as releasing subsequent albums 'All The Lost Souls' (2007) and 'Some Kind of Trouble' (2010) contributing to nearly 17 million albums and 20 million singles sold worldwide. Last year saw the release of his fourth studio album 'Moon Landing', which entered the charts at No 2 and the Dalby date forms part of the Moon Landing 2014 world tour by James and his band.

Get your James Blunt tickets below!
Dates and Tickets for James Blunt
Sorry we currently have no dates available for James Blunt.
© 2016 Gigantic Tickets Limited. All rights reserved.