Heavy rock band GUN are back to show the world what they are made of. The band are famous for their hit single Better Days and their absolutely amazing cover of Word Up! by Cameo. Today, the band members include singer Dante Gizzi, guitarist Jools Gizzi, drummer Paul McManus and Andy Carr on bass.
Gun first started in Glasgow during 1987 and originally went under the name Blind Allez, and then Phobia before settling on the name.
Through sheer talent and amazing live shows the band were quick to gain the attention of major label A&M Records and were signed to them in 1988 and released their debut album Taking On The World the next year.
Combined with major label backing and playing support for the Rolling Stones on their 1990 European tour, GUN enjoyed massive success. Their album releases included Gallus (1992) and Swagger (1994).
The band split after the 1997 album 0141 632 6326, which was produced by INXS keyboardist Andrew Farriss.
Interest renewed for the band with the release of a compilation album in 2003 entitled The Collection and The River Sessions live album in 2005. The band reunited in 2008 and brought out the two records Popkiller and Break The Silence.
The band released their latest album, Frantic, in 2015. A powerful album loaded with energy and excitement which is noted by critics to be "All Killer / No Filler".
"
We've had such an amazing time recording this album and had the privilege of recording it in some of the most prestigious studios across Europe, such as Sarm in London, ICP studios in Brussels and also on home turf at the fabulous Gorbals Sound in Glasgow . We believe that this album has captured the Gun style in every way and we hope the fans will love it as much as we've loved recording it!
"
Get your GUN tickets before they're gone.
This summer sees them play at the excellent Camden Rocks which takes place across various North London venues on Saturday 4th June.
They will also perform at the outstanding Rock & Bike Festival at Carnfield Hall in South Normanton from Thursday 14th till 16th of July.
Concert tickets are always in high demand so always book early to avoid disappointment.
This October sees the band play amazing headline dates at Newcastle Riverside, Rescue Rooms in Nottingham, Manchester Academy 3, Wedgewood Rooms in Portsmouth and Thekla in Bristol.
---
Buy Tickets With Confidence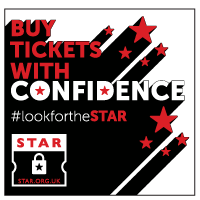 Gigantic are a primary ticket agent and full members of STAR (Secure Tickets from Authorised Retailers)
More info