Perhaps no other band has experienced so many incarnations as Avant-garde psychedelic rockers Gong. Taking space rock and jazz to its extremes, they have created some of most interesting music ever composed. Now they return with their new album Rejoice! I'm Dead!
The band's members include drummer Cheb Nettles, saxophone and flute player Ian East, lead guitar from Fabio Golfetti while guitar and vocals are provided by Kavus Torabi and Dave Sturt on bass.
First starting in September of 1967, Gong were originally centred around Australian singer and guitarist Daevid Allen whilst living in Paris. However, he was forced out of France after a warrant was issued for their involvement in the Student Revolution of 1968. He would return to the country the following year after being invited to work on the soundtrack for film director Jérôme Laperrousaz. The score would not happen but after being approached by a label he set about reforming Gong.
The second wave of Gong would move into an abandoned 12 room hunting lodge which they would continue to occupy for the next two years following the release of the album Magick Brother and other singles.
Rising in profile, they signed to Virgin Records and released the records Flying Teapot, Angel's Egg an You. Allen would leave the band in 1975 which marked the end of 'Classic Gong' and the band would soon enter a fourteen-year hiatus, returning in 1990 and releasing the album Shapeshifter shortly thereafter.
They continue to record and play live with recent albums including Zero To Infinity, Acid Motherhood, 2032 and I See You. They have just released new album Rejoice! I'm Dead!
Gong tickets are now available. Book through Gigantic today!
Touring in November, they will play at The Globe in Cardiff and Manchester's Gorilla.
Gig tickets for this extraordinary band are limited so book early or run the risk of being disappointed.
---
Buy Tickets With Confidence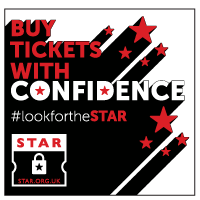 Gigantic are a primary ticket agent and full members of STAR (Secure Tickets from Authorised Retailers)
More info