Those in the know are talking about Flyying Colours. The Australian psyche inspired rockers are fast making a name for themselves with their catchy dream pop ditties. The band members include Melanie Barbaro, Andy Lloyd Russell, Brodie J Brümmer and Gemma O'Connor.
Melbourne has a great association with sun bleached sands and surfing rather than the introspective sound of shoegaze, however Flyying Colours show expert understanding of the genre through their ferocious bass, pounding drums and twisting guitars. Perhaps the only comparison to their hometown's reputation would be the rolling waves of distortion lapping upon the ears of the inevitably appreciate listener.
So far they have brought out the full-on overdriven single Wavygravy and recently released their debut EP ROYGBIV through essential shoegaze label AC30. The recordings have been backed by explosive live performances that have demanded press attention and culminated in signing with a cool indie label on the other side of the world.
Flyying Colours tickets are on sale with Gigantic right now!
In October, they will play at The Cookie at Leicester and Hoxton Bar & Kitchen in London.
Gig tickets are sure to go quickly as word of the next big thing spreads so get yours before they are gone.
---
Buy Tickets With Confidence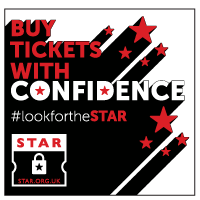 Gigantic are a primary ticket agent and full members of STAR (Secure Tickets from Authorised Retailers)
More info