Take a pinch of tight post punk drumming, add a dash of psyche guitars, garnish heavily with treble of the vocals and make sure the members are three parts Swedish/one part American and you get Fews.
The band immediately attracted attention with their debut demo track 10 Things. With their knack for writing a catchy riff and songs that resonate with ambience they were snatched up by Dan Carey for his Speedy Wunderground label. The producer has also worked with the likes of similar acts Warpaint and Toy and so Fews were right up his street.
Initially producing their single The Zoo, the pairing of Fews and Carey became somewhat of a dream team and they quickly had thirty tracks laid down and ready. With plenty to choose from, they whittled down to ten songs to create the debut album. Named Means, the record was released in May of 2016.
Fews tickets are now on sale through Gigantic.com
Touring in October, they will play a set of fantastic shows including The Cookie at Leicester, The Soup Kitchen, Bristol's Crofters Rights and The Bullingdon at Oxford.
As tickets are limited and we don't want you to miss out we advise you to book early.
---
Related News
Buy Tickets With Confidence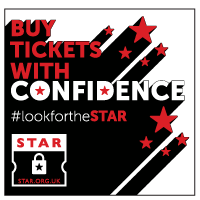 Gigantic are a primary ticket agent and full members of STAR (Secure Tickets from Authorised Retailers)
More info