Ever enigmatic hip hop ace DJ Yoda is back to rock the club. Using eclectic samples and finding beats in the most surprising of places, DJ Yoda always keeps it fresh. The award winning turntablist continues to hold a place on the judging panel for the DMC DJ World Finals and has been listed by Q magazine as one of the Ten DJs To See Before you die.
Answering to the name of Duncan Beiny in the school register whilst growing up in London, he attending the University of Warwick where he would perform in the student union at the soul and hip hop night named Mojo. After leaving university, he began releasing underground demo mix-tapes to various small music shops which became very popular and attracted the interest of Antidote Records. They released his first official mixtape; How To Cut & Paste Mix Tape Vol. 1.
His breakthrough came in 2001 when Beiny won DMC DJ Of The Year award in the category of Scratch and was also shortlisted for Best Hip Hop DJ at the UK Hip Hop Awards. However, it wouldn't be until another five years before Beiny debuted his own original material as featured on The Amazing Adventures Of DJ Yoda. He continues to make fantastic releases of his original work, live performances and mixtapes.
DJ Yoda tickets can very soon be yours. They become available at 09:00 on Wednesday 7th of September, be ready for their release by setting up a personal reminder to arrive via text message or email.
The mega DJ has been inspired by recent TV horror smash Stranger Things and has created an incredible synth based mix tape. His hour long mix includes tracks and samples from his favourite tunes from 1983 including the likes of Toto, Foreigner, Joy Division, Dolly Parton, Jeffersons Airplane, The Clash and many more.
Now Beiny takes the tape on the road to perform in front of live audiences. Get ready to rave when the upside down comes to Concorde 2 in vibrant Brighton this September. Then dance like a demagorg during October at The Assembly in Leamington Spa, Manchester venue Gorilla and Sub 89 at Reading. Finally, get on your BMX and hit The Marble Factory in cultured Bristol.
It doesn't take a psychic to realise that due to the massive popularity of DJ Yoda and the huge appeal of the night these club night tickets are not going to be around for long. So get yours before they're gone the way of Barbara.
---
Buy Tickets With Confidence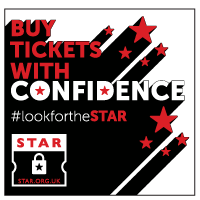 Gigantic are a primary ticket agent and full members of STAR (Secure Tickets from Authorised Retailers)
More info