Counting Crows' World Tour hits the UK in November!
Counting Crows have announced that they will set out on the European leg of their worldwide 'Somewhere Under Wonderland' tour this autumn. Known as one of the most dynamic live bands performing today, their European tour will begin with a UK run of dates starting in Birmingham on 1st November and travel through seven UK cities, culminating with a show at London's Roundhouse. The band will be supported on all seven dates by Surrey singer-songwriter Lucy Rose.
Speaking about the tour lead vocalist Adam Duritz said "Probably the coolest thing about a career like ours is the chance to really see the world. I'll never forget when we landed in London to start our first European tour...European tours are magic. I cannot wait."
The tour will feature songs from the band's forthcoming studio album, Somewhere Under Wonderland, their first original material in seven years, along with the band's extensive catalogue of hit songs. Slated for a September release, 'Somewhere Under Wonderland' is Counting Crow's seventh studio album, and their first original recording since 'Saturday Nights & Sunday Mornings' in 2008.
Counting Crows are Adam Duritz (vocals), Jim Bogios (drums), David Bryson (guitar), Charlie Gillingham (keyboards), David Immergluck (guitar), Millard Powers (bass) and Dan Vickrey (guitar. To date the band have sold more than 20 million albums worldwide after exploding onto the music scene with their multiplatinum breakout album 'August and Everything After' in 1993.
Book your Counting Crows tickets on Gigantic.com today!
---
Buy Tickets With Confidence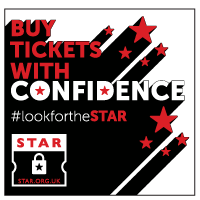 Gigantic are a primary ticket agent and full members of STAR (Secure Tickets from Authorised Retailers)
More info