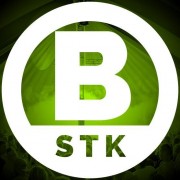 Brownstock Festival Tickets
Chelmsford's boutique style music and arts festival will be back on the 10th July - 12th July 2015 with another blockbuster list of superstar headline... Read morers, but rather than having to pay for your tickets all at once, this year you can use our Payment Plan to pay off your Brownstock tickets month by month.

Brownstock Festival has made many a party lover to reconsider the extortionate amount charged for the various 'uber-festivals' in exchange for a more personal experience with quirky interactive arts and extreme sports areas, not to mention top class acts performing close enough to cuddle. Brownstock always boasts a big festival line up without the big festival price.
Dates and Tickets for Brownstock Festival
© 2015 Gigantic Tickets Limited. All rights reserved.