London beatboxer Darren Foreman is better known to audiences as Beardyman. His supreme talent was first showcased on his amazing YouTube channels which beamed onto the screens to be shared across the world many times. His unique take on hip hop includes beat boxing, comedy and a high aptitude for improvisation.
Born in to Stanhope in North London in 1982, he became enthralled with Hip Hop at a young age. Whilst studying in Brighton at the University Of Sussex he attended a Roots Rahzel gig where he released that he could perform an entire gig and captivate audiences through his own personal skills alone. It was this that convinced him to pursue music for himself.
Showing considerable talent, he earned the title UK Beatbox Champion in 2006 which he retained the following year. He also began his very own Battlejam club night which became one of the capital's hottest events. His name was further spread by his fictitious cookery show The Kitchen Diaries which was uploaded on to YouTube.
Foreman's first album release came in 2011 and was entitled I Done A Album. His debut LP was followed by second album Distractions in 2014.
Beardyman tickets can be yours through Gigantic. So book today!
Recently announced, he will headline at Electric Ballroom in London on Friday 4th of November.
---
Buy Tickets With Confidence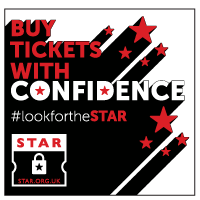 Gigantic are a primary ticket agent and full members of STAR (Secure Tickets from Authorised Retailers)
More info