Band Of Horses are an indie rock group known for their hit singles The Funeral and No One's Gonna Love You.
Originally known just as Horses, the band was formed in Seattle in 2004 by vocalist Ben Bridwell following the break-up of his previous band Carissa's Wired. The band attracted the interest of legendary record label Sub Pop whilst playing support for the folk rock great Iron & Wine who released the Tour EP in 2005.
Sub Pop would also release their debut album Everything All The Time in 2006. Bolstered with a life performance of the hit single The Funeral on the Late Show With David Letterman, the album shot the band to prominence.
Following significant line-up changes, Bridwell relocated the band to his home state of South Carolina before working on the second album. Cease To Begin was also released on Sub Pop in 2007. Building on their previous success, this album reached #35 on the Billboard 200 and was voted in the Top 100 records of the year in Rolling Stone, and within the Top 10 in Paste magazine.
But the band's real success was to come with the release of their third album; Infinte Arms in 2010. The record saw a massive rise in the band's international profile selling well in America and beyond. Confident in their own abilities, the album was produced by the band and was highly regarded by critics. It even saw them receive a Grammy nomination in the category of Best Alternative Album.
Their latest album Mirage Rock came out in 2012. It was produced by Glyn Johns and saw the band playing live to tape.
The band are currently back in the studio working hard on their highly anticipated fifth album. Titled Why Are You Ok, the recording process see the band share production duties with Jason Lytle and executive producer Rick Rubin.
Band Of Horses tickets are on sale right now.
They will play the UK in February of 2017. Make sure you see them headline at O2 Institute Birmingham, O2 Academy Bristol and The Troxy in London.
Concert tickets are available online through Gigantic. Band Of Horses are massively popular so make sure you buy early to avoid disappointment.
---
Related News

---

---
Buy Tickets With Confidence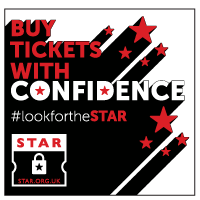 Gigantic are a primary ticket agent and full members of STAR (Secure Tickets from Authorised Retailers)
More info