Pysche rock band Wolf People was first instigated by singer and guitarist Jack Sharp in 2005 following recording a demo album whilst in Bedford. Sharp went on to recruit drummer Tom Watt, guitarist Joe Hollick and Dan Davies on bass.
The bluesy psychedelic band released their critically acclaimed debut album entitled Fain in 2013 before touring North America with Unknown Mortal Orchestra where they were able to extend their reach to even greater audiences and prove just how formidable they are.
Wolf People are entering the last stages of producing a second highly anticipated LP to be released some point later in 2016. The new material is expected to reflect the band's dynamic live performances that have proceeded into a more direct sound typified by hard full-on riffs, ferocious drumming and a brasher guitar sound.
Wolf People tickets are now on sale. Get yours today through Gigantic.
The Autumn tour sees them play at London Oslo, Birmingham hotspot Sunflower Lounge and cultural hub Bristol's Louisiana.
As gig tickets are always limited in supply, we really do advise you book early to prevent missing out.
---
Buy Tickets With Confidence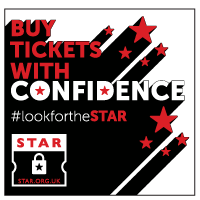 Gigantic are a primary ticket agent and full members of STAR (Secure Tickets from Authorised Retailers)
More info