The Skatalites first formed in Jamaica during 1964 and were so perfect right from the start, their first practice ended up becoming an actual gig. With queues lining up around the block trying to listen they decided to open the doors and charge admission.
The band were somewhat of a supergroup being amongst the best musicians on the entire island, linking up to record for various sound systems all over Jamaica after being in differing bands before. They quickly became legendary all over the sunkissed island and would play with all the amazing emerging artists of the time, such as Toots and The Maytals, Prince Buster, Peter Tosh, Bunny Wailer and Bob Marley.
They would play the upbeat fast rhythms of the newly emerged sound; ska. The new sound would spread like wildfire across the world and become infinitely diverse with many offshoots including dancehall, raga, ska-punk, dub and more. The genres greatest legacy would be when musicians began to slow the rhythm down and invented reggae.
They would plunge into a twenty-year hiatus that wouldn't see them reform until 1983 and wouldn't begin to play live for a further six years. But despite the years the band's talent to thrill audiences has not diminished as they continue to play to eager crowds in every country of the world.
The Skatalites tickets are on sale right now.
Touring in November, they will play at Hare And Hounds in Birmingham, Manchester Club Academy, Liquid Rooms at Edinburgh, The Wardrobe at Leeds, Under The Bridge located at Chelsea Football Club in London and Bristol's Fleece.
Concert tickets are always limited so book early through Gigantic.com to avoid any disappointment.
---
Buy Tickets With Confidence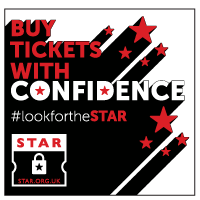 Gigantic are a primary ticket agent and full members of STAR (Secure Tickets from Authorised Retailers)
More info