Queen Extravaganza: "A rock celebration in the Royal tradition".
Created and produced by Queen's Roger Taylor, the Queen Extravaganza heads to the UK to celebrate the 40th anniversary of Queen's iconic album, 'A Night At The Opera' - long viewed as one of the greatest rock albums of all time - which produced such classic tracks as, 'You're My Best Friend', "Love of My Life", Taylor's own "I'm In Love With My Car", as well as the band's legendary 'Bohemian Rhapsody'.
The Queen Extravaganza is specially designed to enable new fans, together with fans of old, to celebrate the music of Queen and has already played phenomenally successful dates across the world.
"It's our own official tribute band", says Roger Taylor.
"These guys are incredible gifted musicians in their own right and certainly aren't just dressing up in costumes and pretending to be Queen. They actually play the music better than we ever did. Or, maybe 'better' isn't the right word. But they play a more perfect version, with a more polished sound, whereas we always used to go off and play around with the music when we were in concert."
"We like to think of it as a rock celebration in the Royal tradition."
"I'm incredibly proud of these guys and it's going to be a nostalgic and stunning night out for anyone who goes."
---
Buy Tickets With Confidence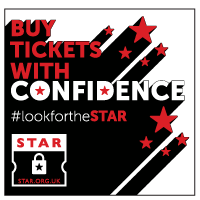 Gigantic are a primary ticket agent and full members of STAR (Secure Tickets from Authorised Retailers)
More info