Funk laden post punks The Pop Group return to ram a bass line up the spine of the status quo. The band unites drummer Bruce Smith with Gareth Sager playing guitar, Mark Stewart proving vocals and Dan Catsis on bass.
They are now poised to released their brand new album Honeymoon On Mars injecting some badly needed iconoclastic confrontation at a time the establishment is tightening its stranglehold. Unwavering and challenging, Stewart states that the record is "
a stand against manufactured hate, a hypersonic journey into a dystopian future full of alien encounters and sci-fi lullabies.
"
Recorded at various studios at the beginning of summer of 2016, they re-enlisted the aid of Dub titan and previously collaborator; producer Dennis 'Blackbeard' Bovell plus Hank Shocklee (Public Enemy, Bomb Squad) to create their new incendiary piece of work.
Formed in 1977, the band were quick to skew past the obvious three chord formula of punk having become disillusioned with the innate conservatism of the movement. They looked to funk, art, politics and set about trying to create avant-garde music.
Their announcement to the world came with the single She Is Beyond Good And Evil. The pulsating track merged existential philosophy with disco guitars to become the most compelling song many listeners had ever heard. This would soon be followed by their debut album which was simply titled Y. Recorded with Bovell, Y would be characterised by its propulsive sound and use of free jazz. They would release foreboding second album For How Much Longer Do We Tolerate Mass Murder? before splitting in 1981.
They reformed in 2010 when they began touring once again, and released the album Citizen Zombie in 2015. This will be followed by upcoming album Honeymoon On Mars.
The Pop Group tickets are now on sale. Always get your gig tickets from Gigantic.
Touring in November, they will play at Komedia in vibrant Brighton and The Globe at delightful Cardiff.
These concert tickets are in high demand and with limited supplies we would urge you to book early before they are all gone!
---
Buy Tickets With Confidence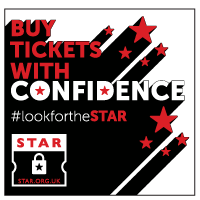 Gigantic are a primary ticket agent and full members of STAR (Secure Tickets from Authorised Retailers)
More info