The Heavy and an indie rock band from Bath. Band members include drummer Chris Ellul, vocals form Kelvin Swaby, guitarist Dan Taylor and Spencer Page on bass.
The band were already friends when they started the band in 2007. Highly industrious, the band released two singles by the end of the year including That Kind Of Man plus their debut album Great Vengeance And Furious Fire. The album was released through Ninja Tunes rock subsidiary label Counter.
The Heavy began to enjoy a flurry of press attention and were spotted by Rolling Stone magazine for their Hot List in 2008. They also played a stunning set at the South By Southwest (SXSW) festival.
Their second album was titled The House That Dirt Built and was released in 2009. The album includes tracks that were used in the films The Fighter and Ted plus in the trailers for the video games Borderlands 2 and Batman: Arkham City. They then released their third album The Glorious Dead in 2012.
Their latest album Hurt & The Merciless has just been released and will be promoted by upcoming amazing live shows.
The album includes the track Since You've Been Gone that is accompanied by the promotional video that stars This Is England actor Thomas Turgoose.
The Heavy tickets will be available from 09:00 onwards on Friday 1st of July. You can set your own personal reminder using Gigantic.com so you don't miss out.
They will play at the O2 Forum in London on Wednesday 23rd of November and Bath Pavilion on the 24th.
Be sure to book your gig tickets early to avoid disappointment.
---
Buy Tickets With Confidence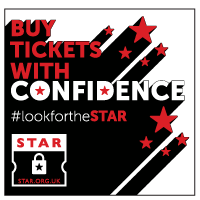 Gigantic are a primary ticket agent and full members of STAR (Secure Tickets from Authorised Retailers)
More info