Alternative country act The Handsome Family see husband and wife pairing writing a prolific amount of excellent work from their home in Albuquerque, New Mexico. Their music mixes traditional country with bluegrass and murder ballads with tendency towards gothic storytelling. The Handsome Family are poised to release their brand new album; Unseen.
Bassist and banjo player Rennie Sparks started the band with guitarist and keys player Brett Sparks in Chicago during 1993 when the married pair joined with drummer Mike Werner. They immediately set about touring heavily, and quickly wrote, recorded and released their two first albums Odessa (1994) followed by Milk And Scissors (1996) in quick succession. However, despite the band's successes the band encountered difficulty as a result of Sparks mental health which required treatment.
They released their fourth album Through The Trees in 1998. The album drew heavily on Sparks' experiences and succeeded in reaching wider audiences. It was declared to be Best New Country Album Of The Year by Uncut.
Their growing success enabled them to quit their day jobs and concentrate fully on the music. The release of their album In The Air in 2000 saw them tour both America and Europe followed by the album Twilight the following year.
In total they have released ten studio albums with new record Unseen to be released soon. The new material is expected to form the basis of their upcoming live dates.
The Handsome Family tickets will become available at 10:00 on Friday 19th of August. Set yourself a reminder to arrive via email or text message through Gigantic so you are ready for their launch.
Playing in February of 2017, they will headline at The Globe in Cardiff and The Assembly at Leamington Spa.
Their gig tickets are limited so book early to avoid being disappointed.
---
Buy Tickets With Confidence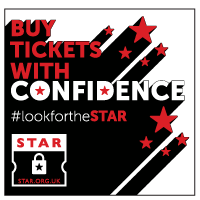 Gigantic are a primary ticket agent and full members of STAR (Secure Tickets from Authorised Retailers)
More info