The Coffin Dodgers Disco has a strict code:
No Kids!
Kids just come in and spoil everything. Who do they think they are with their Tinder, Pokemon Go and function livers that means hangovers don't lost for three days?
And don't get started on the music. Grime is what you clean out of the bath - its not a genre! How come no bands know who The Wonder Stuff are anymore? And there is no point to music TV now Top Of The Pops and TFI Friday have packed in.
And that is why organisers Don and Reg have had enough and have banned everyone under the age of 28. You can have your meow meow or whatever fad the kids are doing. We will have great tunes done properly.
The Coffin Dodgers Disco tickets can be yours through Gigantic. Book today!
The fantastic club night occurs monthly at The Phoenix in London.
Club tickets go quickly so book early to avoid missing out!
---
Buy Tickets With Confidence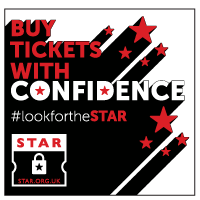 Gigantic are a primary ticket agent and full members of STAR (Secure Tickets from Authorised Retailers)
More info