Hard rocking Northern Irish band The Answer have caused a stir right from day one, having being voted by readers of Classic Rock as Best New Band 2005. Audiences immediately chimed to their blues-rock vibe which has seen them grow ever bigger in their bid for world domination.
The Answer band members include drummer James Heatley, guitarist Paul Mahon with Cormac Neeson providing vocals and Micky Waters on bass.
Forming in 2000, they promptly through themselves into a furious regime of practice, writing and gigging locally to build a reputation for being a good solid band. Benefitting from the exposure from Classic Rock and supporting the likes of Deep Purple and The Sound Explosion, they were signed and released their debut album Rise in 2006.
Rise received rave reviews in hard rock magazine Kerrrang! who saw them nominated as Best British Newcomer. The record was also nominated for Album Of the Year in Classic Rock. Not only adored by critics, Rise was adored by fans and sold 10,000 copies on the first day of release in Japan. It has now also sold over 30,000 copies in the UK and Europe.
They have continued to amaze audiences around the world in ever greater number. Largely due to the release of their great records which include Everyday Demons (2009), Revival (2011), New Horizon (2013) and Raise A Little Hell (2015).
Their latest studio album is titled Solas and is expected to be released on the 14th of October. The Answer will be playing live shows to promote the new release.
The Answer tickets can be yours through Gigantic - so book now!
They will play at Newcastle Riverside on Tuesday 15th of November.
As gig tickets are sold in limited amounts we really recommend you book early to avoid disappointment.
---
Buy Tickets With Confidence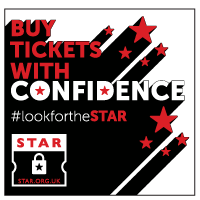 Gigantic are a primary ticket agent and full members of STAR (Secure Tickets from Authorised Retailers)
More info