Suicide Silence are the leaders of the deathcore genre. The California metalers have released four studio albums and continue to grow to excite ever wider audiences. The band's current line-up consists of drummer Alex Lopez, rhythm guitarist Chris Garza, lead guitarist Mark Heylmun, lead vocalist Hernan 'Eddie' Hermida and Den Kenny on bass.
They formed in Riverside, California, during 2002, initially as a side project of the various founding members who were working in other bands. They began recording various demos which culminated in the self-titled debut EP recorded in 2006.
Their first studio recording resulted in Suicide Silence being signed. Their debut album The Cleansing was released in 2007 and charted in the Billboard 200. They then toured Europe which enabled them to spread their name to an international audience.
The follow up album came out in 2009. No Time To Bleed saw the band grow even larger, hitting #32 on the Billboard 200 and selling over 14,000 copies in America alone. Their latest releases are the 2011 album The Black Crown which hit #28 on the Billboard 200 and the 2014 record You Can't Stop Me which hit #16.
Suicide Silence tickets can soon be yours. Their November tour becomes available at 11:00 on Friday 12th of August. Set yourself a reminder through text or email via Gigantic to ensure you do not miss out.
"
England it has been too long! Hold on to your butts cause we will be headbanging our way through your town! Bring your A game cause we will be bringing ours. The last time we were around you guys brought it hard as fuck now it's time to set the bar higher! Bring the FIRE!
" -
Eddie Hermida
The highly anticipated November tour sees them headline at Manchester Club Academy, O2 Academy2 Birmingham, The Marble Factory in Bristol, Southampton's Engine Rooms and KOKO in London.
Gig tickets will be limited so book early to avoid being disappointment.
---
Buy Tickets With Confidence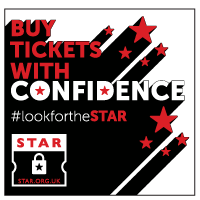 Gigantic are a primary ticket agent and full members of STAR (Secure Tickets from Authorised Retailers)
More info