St. Paul and the Broken Bones are a six-piece soul ensemble that brings together the talents of Paul Janeway (Vocals), Browan Lollar (Guitar), Jess Phillips (Bass), Andrew Lee (Drums), Al Gamble (Keys) and Allen Branstetter (Trumpet).
Formed in 2012 after Paul Janeway and Jesse Philips made good on a promise they had made some years previously to work together. What initially started as a vanity project immediately became obvious that there was something really special, and the pair began recruiting for what was to become the band.
At the start of 2013 they released an EP titled sessions Greetings From St. Paul and the Broken Bones which was the product of their early sessions which preceded any performance in front of a live audience. The EP wowed listening audiences and immediately attracted record label interest.
Building on the excitement the band now began playing live events which they captured on a second EP; St. Paul and the Broken Bones - Live And In Person. Successful in capturing their sound on record and whipping up a storm with the live performances, the band set their sights on recording a full album.
In 2014 the band released their album Half The City through the label Single Lock Records. The album was seized upon by national press, TV and radio and was seen promoted on CBS This Morning: Saturday and pushed on NPR Morning Edition. This helped the album rise to #56 on the Billboard 200 charts.
Their charismatic shows and divine recordings have seen the band shoot to fame. They are currently in the process of writing their second studio album.
St. Paul and the Broken Bones tickets are on sale through Gigantic right now.
St. Paul and the Broken Bones tickets will become available through Gigantic at 10:00 on Friday 2nd of September. Set a personal reminder to arrive via email or text message so you are ready for their release.
Blasting off 2017, they play at O2 Manchester Ritz during January and O2 Forum in London at February.
Get your concert tickets online through Gigantic.
---
Buy Tickets With Confidence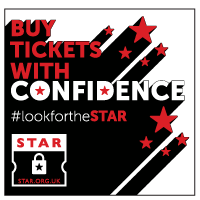 Gigantic are a primary ticket agent and full members of STAR (Secure Tickets from Authorised Retailers)
More info