Nova Twins are the new l'enfants terrible on the block. With badass bass lines, killer hook making amazing tunes, they are the band you need to know. The perfect pair unites Amy on guitar and vocals with bassist Georgia. Check them out today!
"
Two piece creating a genre of their own, Urban Punk sums it up perfectly…with vocals as sharp as the busted windows of an East London derelict factory and basslines that Bruno Mars' bassist would be proud of. Reminds me of old-school lively Hip-Hop. These guys have got it all.
" Alex Baker
Fresh Blood/Kerrang!
Nova Twins tickets are now available. Book your through Gigantic today!
See them take part at the fantastic ROAR events where they will headline at The Prince Albert in Brighton on Thursday 20th of September and at Manchester's Sound Control on Monday 26th of September.
They embark on their very own headline tour in September which takes them to Louisiana in Bristol, legendary Nottingham venue Rock City and Sunflower Lounge at Birmingham.
Their gig tickets are in high demand and we only have limited amounts so book early to avoid being disappointed.
---
Buy Tickets With Confidence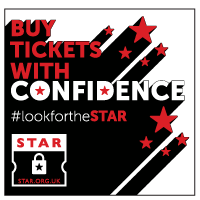 Gigantic are a primary ticket agent and full members of STAR (Secure Tickets from Authorised Retailers)
More info