Nouvelle Vague translates from French as "New Wave" which is a nod to both the spirited iconoclastic New Wave French cinema of the Seventies and the high energy pop and disco punk predominantly from the Eighties of the same name. They take well known songs and give them a bossa nova reinterpretation.
The music collective is led by Marc Collin and Oliver Libaux, but also includes a variety of musicians and fantastic accompanying singers. The two prominent French scenesters started out with the crazy idea of giving Joy Division's Love Will Tear Us Apart the bossa nova treatment and promptly hit the studio. The session also saw them cover Just Can't Get Enough and Guns Of Brixton in their own unique manner.
After establishing a name and gathering a roster of accomplaces they released their self-titled debut album which saw them chart in their home country upon release in 2004. It has now sold more than 200,000 copies worldwide.
Their second album earned Nouvelle Vague even greater success. Titled Bande à part and released in 2006, the record would see them peak at #23 in the French charts whilst also sell we right across Europe. They would release their third album, simply titled 3, in 2009 followed by forth album Couleurs sur Paris in 2010.
Nouvelle Vague tickets can be your right now by booking online through Gigantic.
They will play at O2 Forum in London on Tuesday 15th of November. As gig tickets are always limited we really advise you to book early to avoid disappointment.
---
Buy Tickets With Confidence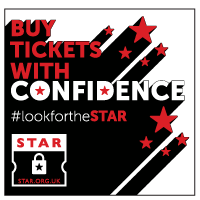 Gigantic are a primary ticket agent and full members of STAR (Secure Tickets from Authorised Retailers)
More info