Bringing back the best rock and pop from the 80's and 90's; Let's Rock! is the family friendly festival hat's big on fun and features your favourite rock stars and pop idols from yesteryear. Travelling all around the country, you're guaranteed a good time right on your doorstep.
📅 July
30/07 Let's Rock! – Wavertree Playing Fields (Mystery), Liverpool
📅 August
06/08 Let's Rock! – Ward Park, Bangor
📅 September
03/09 Let's Rock! – Mote Park, Maidstone
10/09 Let's Rock! – Trinity Park, Ipswich

Gloworm Festival puts children first, creating a fun and safe space for them to enjoy wonderful play and educational activities with you. Plus, they can look forward to guest appearances from their favourite stars from TV including Hey Duggee, Bluey and Paw Patrol.
📅 August
12 – 14/08 Gloworm Festival – Thoresby Park, Nottingham

Seeking true adventure? Then grab a ticket for Nature Valley Gone Wild with Bear Grylls with Gigantic and look forward to learning vital survival skills whilst also enjoying such world class music acts as The Darkness, The Script, Ministry of Sound Classical and more.
📅 August
25 – 28/08 Nature Valley Gone Wild with Bear Grylls – Powderham Castle, Exeter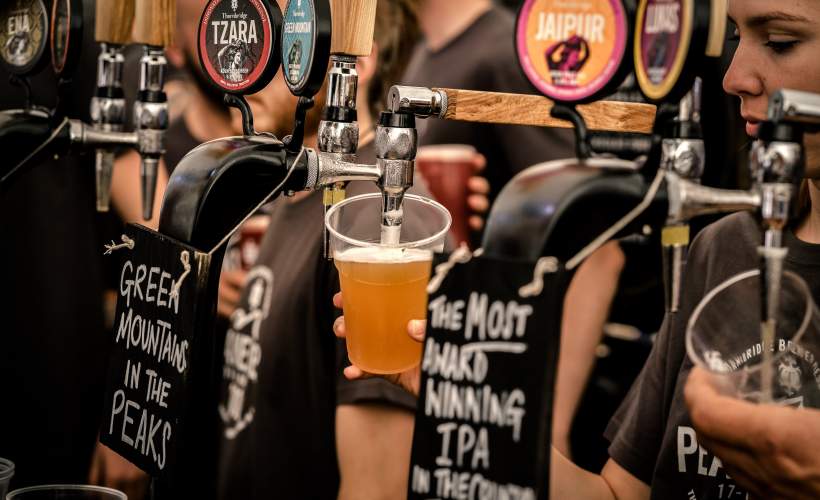 Thornbridge Peakender is a perfect combination of beer, food and music – and who better to bring them all together than a real brewery? Get to The Showground in the beautiful Peak District and make some memories with friends and family.
📅 August
19 – 21/08 Thornbridge Peakender – The Showground, Bakewell

Shrewsbury Folk Festival offers the very best in traditional styles and sounds, uniting the very best of British bands and acts from all over the world. An essential event for fans of folk, roots, Americana and world music.
📅 August
26 – 29/08 Shrewsbury Folk Festival – West Midlands Showground, Shrewsbury