Performance artist, rapper, poet and activist Mykki Blanco is amongst the foremost pioneers of queer hip hop.
Before running away to New York City at the age of 16, Michael David Quattlebaum was already showing signs of great creative intelligence and had already won an Indie Spirit Award for his performance collective Paint In Consciousness Experimental Theatre. Whilst there he became further immersed in the thriving alternative cultures there and began to identify as transgender.
He won a scholarship for the School Of Art Institute Of Chicago where he attended two semesters before dropping out and returning to New York City where he began to write and published the poetry book From The Silence Of Duchamp To The Noise Of The Boys in 2011.
With his sights on subverting the mainstream, Quattlebaum began to perform industrial rock under the name No Fear and riot grrl inspired rap under the more familiar name of Mykki Blanco. Mykki Blanco & The Mutant Angels EP was released in 2012, the year in which he played support for Death Grips. Other releases included Betty Rubble: The Intiation (2013) and Spring/Summer 2014. In 2015 his debut album Michael was released.
Mykki Blanco tickets can be yours today - so book through Gigantic now!
This October she will perform at XOYO in London and The Harley at Sheffield.
Gig tickets are always in limited supply so book early to avoid disappointment.
---
Buy Tickets With Confidence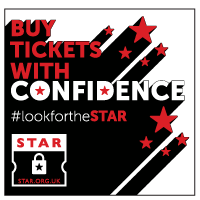 Gigantic are a primary ticket agent and full members of STAR (Secure Tickets from Authorised Retailers)
More info