Molly Hatchet are the definitive Southern rock band. The world famous metal band have sold almost countless amounts of their fourteen studio albums and look set for even bigger things.
The band has had many incarnations, and currently includes drummer Shawn Beamer, guitarists Bobby Ingram and Dave Hlubek who provides vocals with Phil McCormack with John Galvin playing keys and Tim Lindsey on bass.
Taking their name from the infamous legend of the Southern prostitute who would murder and behead her clients. The band formed in 1975 and released their platinum selling eponymously titled debut album three years later. An instant smash, the record was a visual striking with a cover image of a fantasy painting of a menacing dark knight known as the Death Dealer. The violent fantasy images would come to become their signature look and grace the covers of all albums. Having absolutely no problems with their second album, Flirtin' With Disaster sold in even greater numbers and has now been certified as treble Platinum. Their third album Beatin' The Odds was also a Platinum selling record.
They have continued to write new material, release compilations and put out stunning live albums making them on of the most prolific bands as well as successful.
Molly Hatchet tickets are on sale through Gigantic. Order yours today!
Returning to the UK, they will play at 229 The Venue in London and The Robin at Wolverhampton in November.
Gig tickets are always limited so book early to avoid missing out.
---
Buy Tickets With Confidence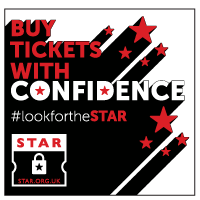 Gigantic are a primary ticket agent and full members of STAR (Secure Tickets from Authorised Retailers)
More info